Arlene K. Unger, PhD/CEAP/SAP
Online Coaching and Counseling. Clinical Psychologist. Nutritionist and Certified Wellness Coach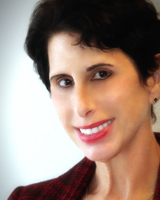 I know what it takes to manage life challenges while aiming for professional success and personal life satisfaction. In my online coaching and counseling sessions I offer tools for attracting completion, hope and desire. My coaching and/or counseling gives clients strategies for positive transformation, tools to cope with stress or resistance and methods to handle all types of conflict. With over 25 years of experience in the mental healthcare field I have successfully guided others toward their vision of well-being and wholeness. Nothing thrills me more than online coaching and counseling others to become their own best coach/counselor.
With a very successful clinical practice and specialty in weight management and image disorders, I bring to the field of positive cognitive psychology-wellness coaching a myriad of rich life experiences. For instance I was able to overcome an acute chronic illness more than 10 years ago, raise two successful children and I continue to live happily with my spouse of 29 years.
As a wellness coach, I draw on my sports psychology and certifications in nutrition and wellness coaching. In addition I can offer clients strategies for making mental-or physical fitness fun. I coach people on how to acknowledge their potential, realize their vision for change, and compensate for their limitations by offering evidenced-based resources for optimal lifestyle redesign, and personal transformation. I customize my approach to the uniqueness of each of my clients.
Office Address: 34052 La Plaza Drive # 107 Dana Point, CA 92629 Phone: 949-240-7302 Fax: 949-240-7302 Website: DrArleneUnger.com