Audrey Jung, LPC, NCC, DAPA
Online Counselor for the Deaf. Online Family Counselor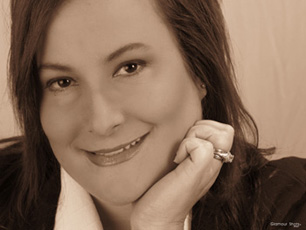 Audrey is a Licensed Professional Counselor in the state of Arizona (LPC 1691, Counseling License Verification), and a National Certified Counselor (NCC 40017). Ms. Jung is the President of the International Society for Mental Health Online, a Diplomat in the American Psychotherapy Association, and a member of the American Counseling Association and the American Psychological Association. She is a graduate of The University of Maryland, College Park with a B.A. in Psychology, and she received her M.A. in Counseling from Gallaudet University in Washington, DC. Audrey Jung has been specializing in counseling Deaf and HH populations, children, adolescents, families, stress reduction, tobacco cessation and pregnancy/post partum issues since 1995. She is fluent in American Sign Language and maintains a private practice in the southeast valley of Phoenix, Arizona at 11011 S. 48th Street, Suite 101, Phoenix, AZ 85044, Phone: (602) 697-7584. Audrey's clients have commented that her listening skills, personable approach and patient understanding have assisted them in achieving their counseling goals and objectives.
Granddaughter to a Hard-of-Hearing psychiatrist, Audrey was raised with a special understanding of the role communication plays within the family environment. It is because of this influence that Audrey works to bridge the gap between hearing parents and their Deaf children - emphasizing American Sign Language, Deaf Identity exploration and Deaf cultural awareness as a means to improve familial support.
New parents are confronted with a wide variety of challenges the second they bring home their bundle of joy. These challenges can become overwhelming at times, especially when the baby has been diagnosed with hearing loss or a medical disorder. Audrey Jung works with new mothers and fathers as they explore their changing family roles and personal identities, discussing topics ranging from stress management and post partum depression, to grief and loss.
For three years, Audrey was well-known as the "Tobacco Lady" in local schools and throughout the community, as she encouraged students, teachers and parents to look beyond media stereotypes and learn all there was to know about the addictive cycle of tobacco. Audrey ran numerous prevention and education groups in schools, the community and office workplaces, trained other professionals to provide basic tobacco interventions, and helped hundreds of people quit smoking. Audrey is certified in Basic Tobacco Intervention and Tobacco Cessation through the state of Arizona's Department of Health Services.
The growing demand for Telementalhealth services prompted Audrey Jung to actively engage with her professional peers to ensure safety needs and best practices are met in the virtual community. Partnering with the International Society for Mental Health Online (ISMHO) in 2004, Audrey has advocated to better understand the use of telecommunication through encrypted email, chat and VoIP technologies and has been practicing in accordance with their ethical guidelines. In 2009, Audrey Jung accepted the position of presidency, after completing two terms on the Executive Board as a Member-at-Large. Through her association with ISMHO, Audrey has traveled throughout the United States, speaking with psychologists, researchers and university students about the benefits of utilizing encrypted telecommunication as a modality within a therapeutic practice.
Office Address: 11011 S. 48th Street Suite 101 Phoenix, AZ 85044 602-697-7584
License Information: AZBBHE - LPC 1691