Marriage and Family Online Counselor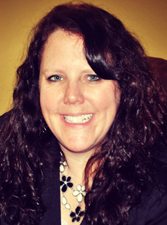 I am a Licensed Marriage and Family Therapist in the state of Michigan and I have over 16 years working with children, adults, couples, and families with a wide variety of issues. I have a fondness for working with couples and children, helping people to live their best lives, and helping people cope with anxiety and depression. I have worked with acting out kids and helped with parenting issues, I have experience with bipolar disorder and sexual abuse and trauma. I have lots of experience working with marital and divorce issues, including infidelity and communication problems. Regardless of who I am working with, my goal is to help people live the best lives they can. My warm, laid-back personality and sense of humor put my clients at ease. I am straightforward and honest and understand how hard life can be when things are out of balance. I work hard to make sure clients walk away with the tools they need to live a better life. I offer phone, video, email, and chat sessions and am flexible in my scheduling. So whenever and whatever medium you are comfortable in, I can work with you there. I look forward to working with you!
Office Address: Solution Based Counseling Center, LLC 43211 Dalcoma, Suite 7 Clinton Township, MI 48038 Office: 586-421-4513.