Kenneth H. Fields, MA, NCC, LMHC
Family, couples, and marriage counseling - Hawaii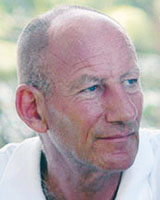 Greetings and welcome to my profile page. I am a Master's Level, Nationally Certified, State Licensed Mental Health Counselor. I have provided mental and behavioral health counseling to individuals, couples, families, and groups since the early 1980's and have been providing quality online counseling since 2006. Throughout these many years, I have provided professional help to a wide variety of people dealing with such issues as depression, anxiety, panic, phobias, anger, traumatic stress, attention-deficit/hyperactivity, obsessions and compulsions, relationship conflicts and communication breakdowns, to name a few. I have also taught public and private classes on various self-improvement topics including self-image psychology, goal setting, visualization, motivation, communication and negotiation, parenting, coaching, stress and anger management, meditation and relaxation. I have worked as an individual and family therapist in the community and throughout school districts, an employee assistance counselor, the director of a crisis intervention program, a clinical supervisor and an administrator in a human service agency.
I have had extensive training in Client Centered Therapy, Rational Emotive Therapy, Cognitive Behavior Therapy, Couples Therapy, Family Systems Therapy, Structural Family Therapy, Hypnosis and Neuro-linguistic Programming, Strategic Communication, Multicultural Sensitivity, Critical Incident Stress Management, Meditation and various Behavior Modification methodologies, all of which are incorporated into my eclectic and flexible approach to Solution Focused Therapy.
I am available here to provide you with quality professional counseling, feedback, insight, advice, support and encouragement. Whatever problems and troubles you are faced with, I can offer you positive, non-judgmental therapeutic intervention. Whether you are dealing with depression, anxiety, traumatic stress, anger, grief, procrastination, relationship problems or work related/career issues...whatever situation you perceive to be troubling or a problem, it can be discussed in privacy and confidentiality through the online medium. Or, perhaps you would like to work on developing important skills such as communication, or relaxation. Maybe you need someone to be a sounding board or help you clarify your decision making process.
Online counseling is not only convenient, and affordable, it is also quite effective. As an experienced and well-informed counseling psychologist, I have the background to help you resolve your conflicts and problems, meet your needs, move towards your goals and engage in the process of your personal development. I invite you to contact me.
I am a member of The International Society for Mental Health Online, The National Board of Certified Counselors, The American Counseling Association and The Hawaii Counselors Association. I currently reside in the state of Hawaii where I am a practicing Certified Licensed Mental Health Counselor.