Lynn Martin, MRC, LMHC, LRC, DCC
Mental Health and Rehabilitation Counseling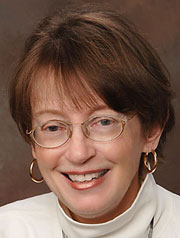 Whether your problem is the result of a crisis or a pattern of self-destructive behavior, your ability to cope is impacted by your personal strengths.
My first goal is to meet you where you are, and to listen to your story… to focus on the here-and-now and the way your history shapes the way you deal with challenges.
I use an insight-oriented approach which holds that people and their problems are unique, and these problems may be based in factors that lie outside awareness.
This type of therapy tries to get at why you feel or behave the way you do by uncovering the deeper motivations for feelings and behaviors.
This approach is especially suited to long-standing issues when depth work is needed to bring about lasting change. I work with individuals and couples who have general distress or specific types of issues. Some examples include:
discouragement, loneliness and isolation
repeated disappointments in relationships
anxiety and fears
mood disorders including depression
low-self-esteem
fear of closeness and difficulty trusting others
an inability to hold onto feelings of pleasure or happiness
lack of goals or motivation
difficulty with concentration
adjustment to illness or disability
My professional online journey started 6 years ago when I was contacted by a person who spent his childhood in Africa, was educated as a physician in the UK, and then migrated to Canada for his residency. Since then I've worked with expats across the globe as well as folks in my 'backyard'. According to the ancient quote, "Wherever you go, there you are."
Licenses and Certifications
Licensed in Mental Health (LMHC) and Rehabilitation Counseling (LRC) for 25 years in MA (#1997, 804), and (LCMHC) VT (#068.0102645)
Certified in Mental Health and Gerontological Counseling (#35051) by the National Board for Certified Counselors (NBCC)
Certified Distance Credentialed Counselor (DCC)
Office: Distance Therapy Burlington, VT 05401 774-282-0119