Dr. Mark Force
Chiropractic Therapy - Applied Kinesiology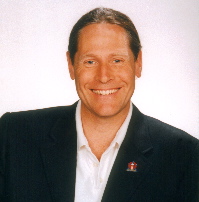 Dr. Force has been practicing natural health care since 1984 (Doctor License Verification # 3883). The focus of his practice is Applied Kinesiology or AK, the use of muscle testing as a diagnostic method. This approach integrates methods from all of the healing arts into a unified whole and allows them to be blended together in a way that best suits the individual's need for care.
Dr. Force is married and has three daughters. He enjoys learning (especially natural history), travel, and recreation in the outdoors such as climbing, skiing, whitewater rafting, and backpacking.
Dr. Force is a certified diplomat and teacher for the International College of Applied Kinesiology and the International Academy of Medical Acupuncture. He has published numerous research papers, helped develop nutritional formulas for Standard Process Labs and Biotics Research Corporation, and worked as a technical contributor for manuals on interpretation of laboratory tests and clinical nutritional protocols.
Some of Dr. Force's work is listed below:
Professional Contributions
Teach acupuncture, applied kinesiology, clinical nutrition, and diagnosis to physicians and student physicians. Conduct clinical research for Biotics Research Labs in the development of nutritional formulations and assessment of the efficacy of those formulations.
Professional Organizations
International College of Applied Kinesiology (ICAK) International Academy of Medical Acupuncture (FIAMA) International Foundation for Nutrition and Health (IFNH) Price-Pottenger Nutrition Foundation (PPNF)
Published Books and Papers
Choosing Health: Dr. Force's Functional Selfcare Workbook; Health Knowledge; Cave Creek, AZ; 2003
Nutritional Protocols, Balancing Body Chemistry with Nutrition; Cannonsburg, MI; technical contributor, 1992
A Manual for Metabolic/Nutritional Evaluation of the SMA/2S, CBC with Differential and Related Tests; Balancing Body Chemistry with Nutrition; Cannonsburg, MI; technical contributor, 1989
Inhibition of Enteric Parasites by Emulsified Oil of Oregano in vivo, M. Force et ai, Phytotherapy Research, 14, 213-214 (2000); Index Medicus listed.
On the Use of Glandular Preparations in Clinical Practice, Selected Papers of the International College of AK; 1994
Tonic Labyrinthine Reflexes and Center of Gravity: Preliminary Observations, published in the Collected Papers of the International College of AK (ICAK), 1988
Use of Myopulse in the Correction of Myofascial Adhesions, published in the Collected Papers of the ICAK, 1988